Marketers know that Artificial Intelligence is being integrated into our work, but many are unsure how they can apply it to their daily work. Our guest is Christopher S. Penn, the author of AI for Marketers: A Primer and Introduction, just out in its 3rd edition.
Our guest is an authority on analytics, digital marketing, and marketing technology. A recognized thought leader, best-selling author, and keynote speaker. He has been named by IBM as a Champion in IBM Analytics.
Chris is a cofounder and Chief Data Scientist of Trust Insights, a Boston -based digital analytics firm. He is co-host of the Marketing Over Coffee podcast. He has also run the marketing for a series of startups in the financial services, SaaS software, and public relations industries.
People, products and concepts mentioned in the episode:
Seven steps of AI Maturity:
Data Foundation
Measurement & analytics
Insights & Research
Process Automation
Data Science
Machine learning
AI-Powered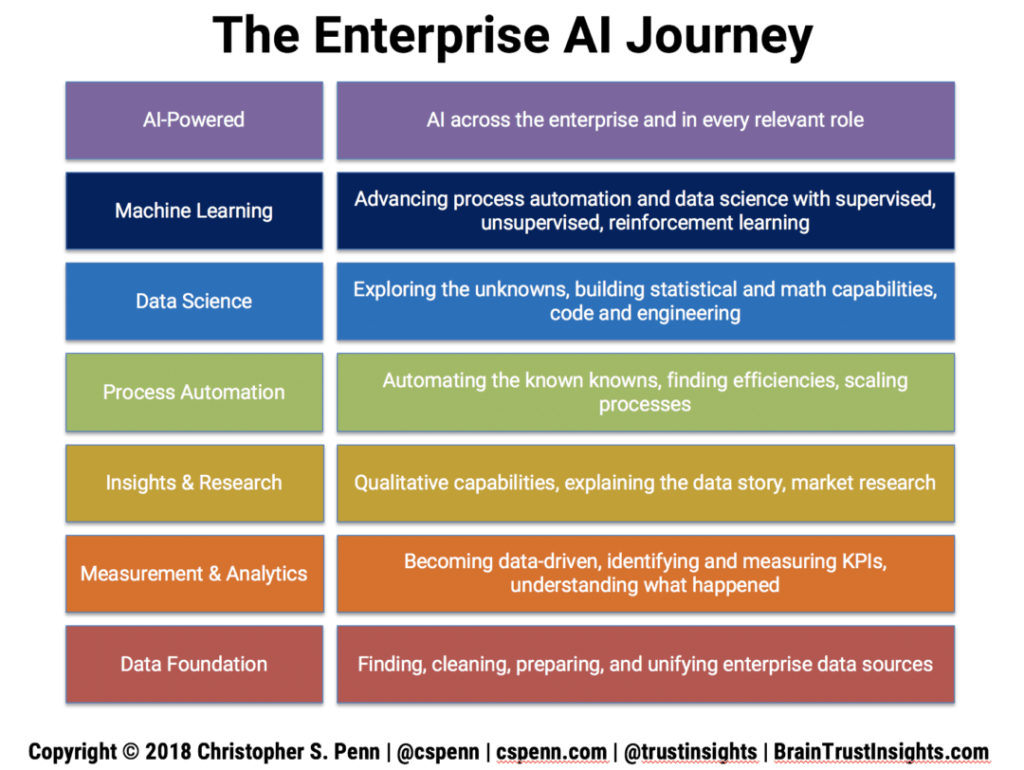 ---
Chris' Social Profiles