This is the first of a series on Elements of Every Funnel. The graphic here shows how they all work together to generate a conversion.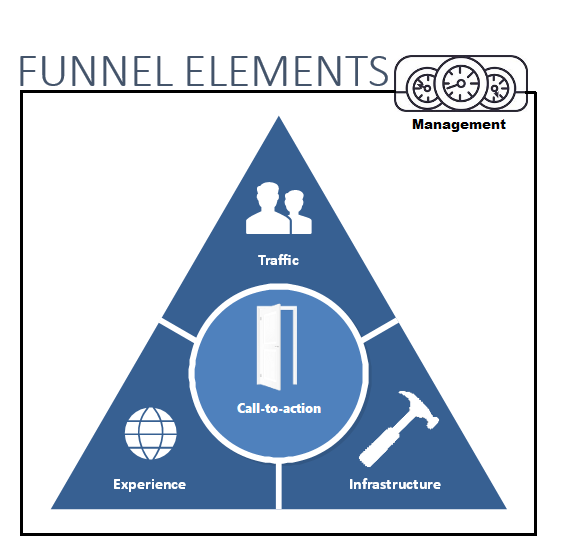 Though it's not an outwardly facing element, something that's always part of the mix is the management metrics (top-right). Today's episode focuses on how to make the dashboards that contain those metrics work for you.
Here is the 7-step process described for building a marketing dashboard:
Interview stakeholders
Review Technology
Select KPIs
Group requirements
Select Charts
Prototyping/Wireframing
Launch
Ideas and Products mentioned in episode:
Entity relationship Model (ERM)
People mentioned in episode:
Special thanks to Doug McCaffrey who collaborated on this dashboarding initiative with me.
Reboot:
Look at Nicholas Kelly's site, Nicksight.com for ideas and products related to dashboard-making